An Ecobee thermostat is a cost-effective solution for enhancing your home's comfort and energy efficiency.
By leveraging Wi-Fi connectivity, smart sensors, and voice control, an Ecobee thermostat can help you create the perfect indoor environment.
In addition, Ecobee thermostats provide energy reports and insights that can help you identify ways to save on energy bills.
This comprehensive guide will cover the installation process, features, and models of Ecobee thermostats to help you make an informed decision.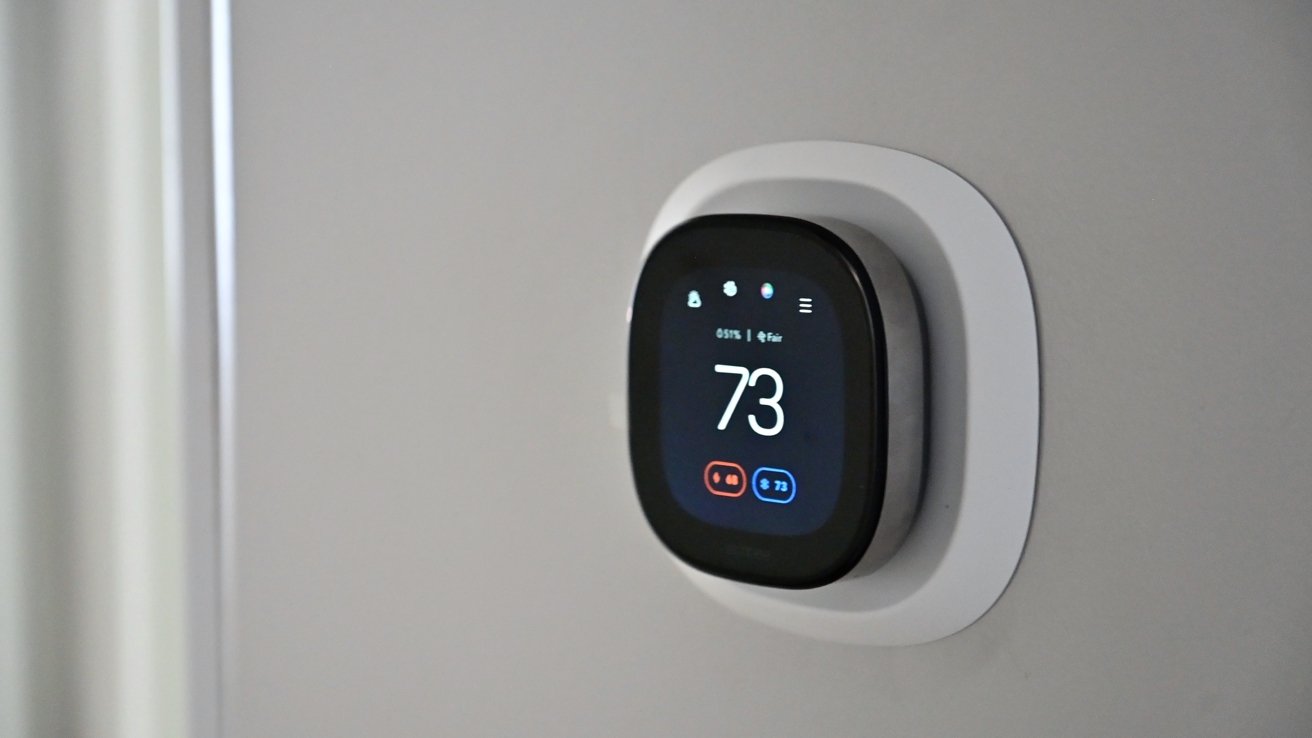 Features of Ecobee Thermostat
Ecobee thermostats have various advanced features that stand out from traditional thermostats.
Ecobee Thermostat  has Wi-Fi Connectivity
Ecobee thermostats come with Wi-Fi connectivity, which allows you to control your thermostat remotely from anywhere using your smartphone, tablet, or computer.
This feature also enables you to receive alerts and notifications, such as when the temperature in your home goes above or below a certain threshold.
Smart Sensors
Ecobee thermostats also come with smart sensors that can detect occupancy and temperature changes in different rooms of your home.
This helps to ensure that your home is always at the right temperature, no matter where you are.
Touchscreen Display
They have a touchscreen display that makes it easy to control and customize your thermostat settings.
Even in low-light conditions, the display is bright and easy to read.
Voice Control
Ecobee thermostats come with voice control capabilities that permit you to modify the temperature using voice commands, making it useful when your hands are occupied or far from the thermostat's touchscreen display.
Compatibility with Smart Home Devices
Ecobee thermostats work seamlessly with a wide range of smart home devices such as Amazon Alexa, Apple HomeKit, Google Assistant, and Samsung SmartThings.
This compatibility enables you to incorporate your thermostat into your current smart home system and operate it through your voice, mobile phone, or other devices.
Energy Reports and Insights
They offer energy reports and insights, empowering you to monitor your energy usage, and pinpoint where you can minimize your energy consumption.
Utilizing this feature can assist in reducing your energy expenses while simultaneously decreasing your carbon footprint.
Installation of an Ecobee Thermostat
Installing is a simple process. Here is a brief overview of the installation process:
Tools Required
Before you start the installation process, you will need to gather the following tools:
Screwdriver
Power drill (optional)
Wire cutters/strippers
Level (optional)
Pencil
Installation Process for an Ecobee Thermostat
Turn off your HVAC system's power: Before you begin the installation process, you must turn off the power to your HVAC system. This can typically be done by turning off the circuit breaker that controls your HVAC system.
Remove your old thermostat: Disconnect the wires from the back of the thermostat and remove your old thermostat from the wall. Be sure to label each wire with the letter or number corresponding to its connected terminal.
Install the Ecobee base plate: Mount the Ecobee base plate on the wall using the screws provided. Use a level to ensure that the base plate is straight.
Connect the wires to the Ecobee thermostat: Connect the wires to the Ecobee thermostat according to the labels you created earlier. The Ecobee thermostat will guide you through the process of connecting the wires.
Attach the Ecobee thermostat to the base plate: Once the wires are connected, attach the Ecobee thermostat to the base plate by snapping it into place.
Power on the HVAC system: Turn on the circuit breaker that controls your HVAC system to power it back on. The Ecobee thermostat will guide you through setting up your thermostat.
Configuration of the Thermostat
To connect your Ecobee thermostat to your Wi-Fi network, follow the on-screen instructions for Wi-Fi setup.
If you have more smart sensors, set them up, and add them to your thermostat by following the sensor setup guidelines.
After linking your thermostat to Wi-Fi and configuring your sensors, personalize your temperature, schedule, and other settings to your liking.
Conclusion
Ecobee thermostats offer energy reports and insights, aiding your comprehension of energy usage patterns and highlighting areas for improvement.
Installing them is simple, with various models to match diverse budgets and needs.
Investing in an Ecobee thermostat is wise, whether to reduce expenses, enhance comfort, or decrease environmental impact.